Take a look at some of the most well-known genres in EDM today, with a listing of notable subgenres, artists, and labels within each.
Oct 13, 2017
Getty
Image via Getty/Steven Lawton
While the term "EDM" has been a buzz term for the last few years, electronic dance music has been here for decades. And no matter how you slice it, we can't see the termEDMand lump every style and artist that puts out electronic music into one pot. It does a disservice to the individuals making the music, and the people who have been documenting the music. We're at a crossroads, though; we are documenting theEDMscene, but want people to know that the world of electronic dance music is more than just the DJs on the Ultra main stage.
You can't really blame the outside media for any confusion with the termEDM, though - if no one is giving them a simple guide to differentiatedubstepfromhouse, how can you get so cross when they mess a term up? Theonusis on us to provide them with some guidance.And while this guide isn't a complete beginning-to-end picture of each genre, we've provided snapshots of each of the more popular styles ofEDMfor those seeking guidance to explore, to make more informed choices for festivals, or just to avoid embarrassmentin conversation.In this guide, you'll find some of the most well-known genres inEDMtoday, with a listing of notablesubgenres, artists, and labels within each, as well as examples (both old and new) of each genre's sound. Take your time andenjoyyour journey through our comprehensive guide of EDM genres.
House
Notable Subgenres: Deep House, Progressive House, Electro House, Tech House, Tribal House
Notable Artists: David Guetta, deadmau5, Avicii, Swedish House Mafia, Frankie Knuckles, Afrojack, Hardwell, Daft Punk, Claude Von Stroke, Benny Benassi, Zedd, Wolfgang Gartner, Danny Tenaglia, Erick Morillo, Sasha
Notable Labels: Spinnin', Anjunadeep, Musical Freedom, Size Records, Revealed Recordings, Toolroom Records, 100% Pure, Dirtybird Records, Ed Banger Records
House is one of the most popular forms of EDM. It's almost three decades old, and is one of the truly American-born styles. It grew in Chicago, rising from the aftermath of disco, and the "four-to-the-floor" sound is one of the most recognizable forms of EDM in clubs and on the mainstream. That's right, everyone from David Guetta to Zedd are currently ruling the radio with their distinct brands of house music.
Techno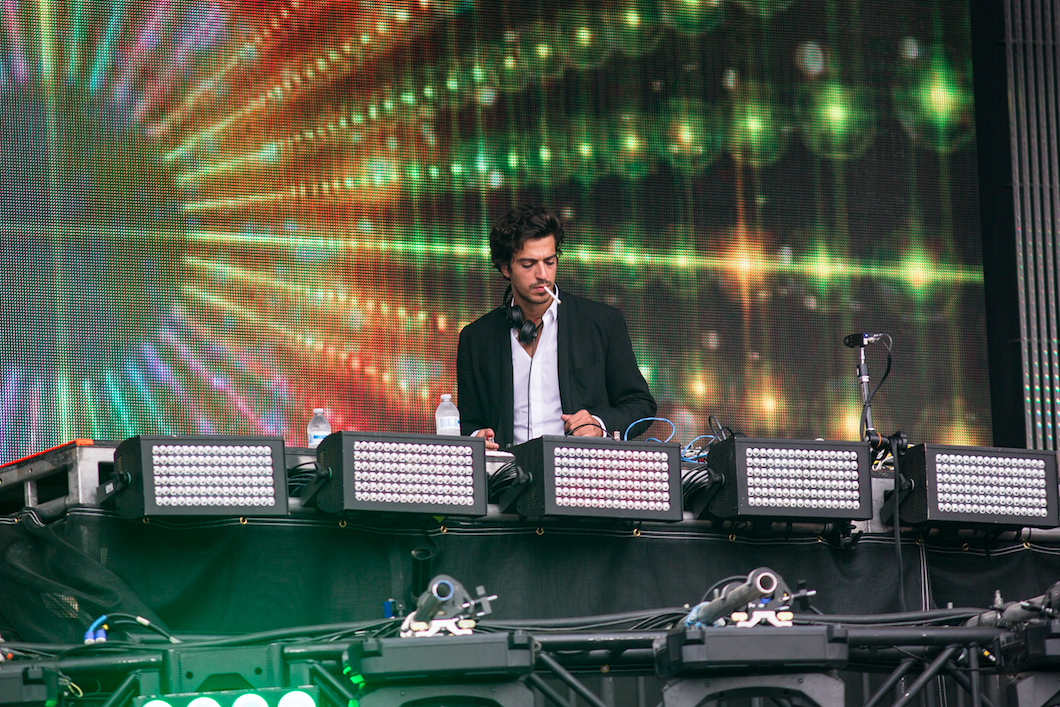 Notable Subgenres: Minimal
Notable Artists: Carl Cox, Richie Hawtin, Derrick May, Juan Atkins, Victor Calderone, Nicole Moudaber, Adam Beyer, UMEK, Chris Liebing, Brodinski, Gessaffelstein, Boys Noize
Notable Labels: Music On, Intec Digital, Drumcode, Bromance Records, Boys Noize Records
Techno is NOT a way to describe all of electronic music, but it is one of the genres that's been around the longest. Another American-born style, techno got its start in Detroit, where DJs loved the sounds of Kraftwerk, Yellow Magic Orchestra, and Giorgio Moroder, but wanted to inject some soul into the deep digital sounds. Detroit's techno scene grew steadily with the likes of Juan Atkins and Derrick May helping nurture the foundation, and once Europe got a hold of the sound, it exploded, spawning a number of different scenes worldwide, with everyone from U2 to Madonna using the long-loved style in their own work. Today, you can find artists like Richie Hawtin and Nicole Moudaber still crafting proper techno productions.
Trance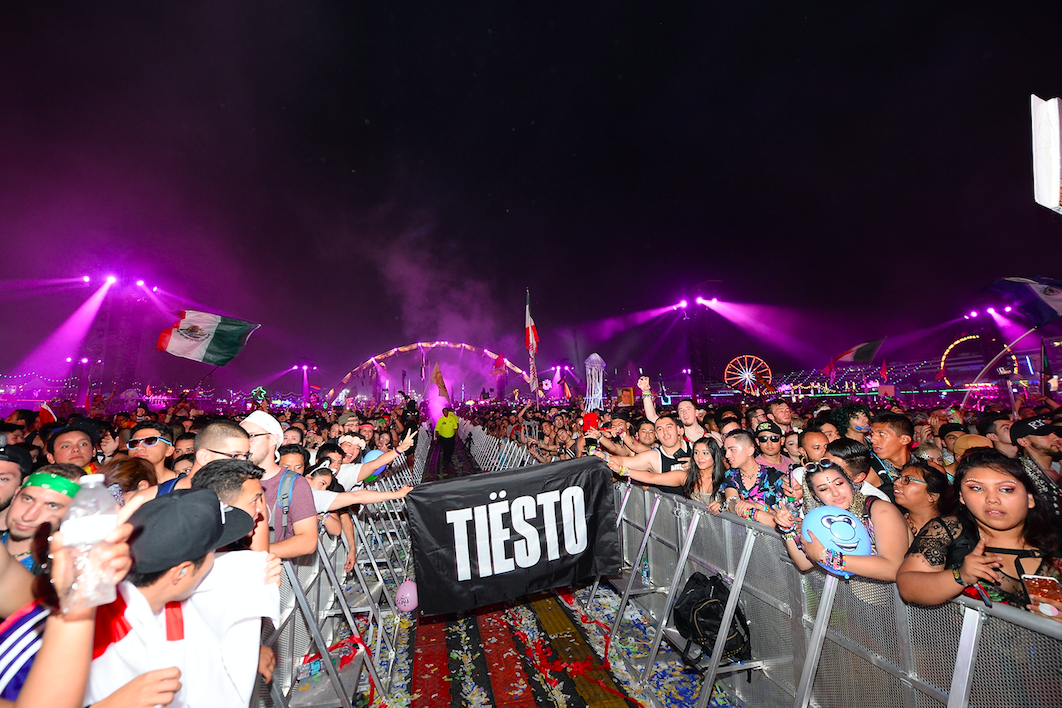 Notable Subgenres: Progressive Trance, Tech Trance, Vocal Trance, Goa/Psytrance
Notable Artists: Armin Van Buuren, Tiēsto, Roger Shah, Above & Beyond, Ferry Corsten, Judge Jules, Dash Berlin, Markus Schulz, Aly & Fila, Paul Oakenfold, BT
Notable Labels: Armada Records, Anjunabeats, Garuda, Magic I, AVA Recordings, Perfecto Records
Trance was born in Germany, and is one of the most popular styles of EDM. Ranging from 110-150BPM, trance is known for repetitiously building up and breaking down huge melodies. That's the long and short of it. The sound of the main stage at Ultra is the sound of trance music, where ravers can get lost, follow a track's rise, then revel in the release. Trance has always been popular in America, but its an entirely different beast once you hit Europe.
Dubstep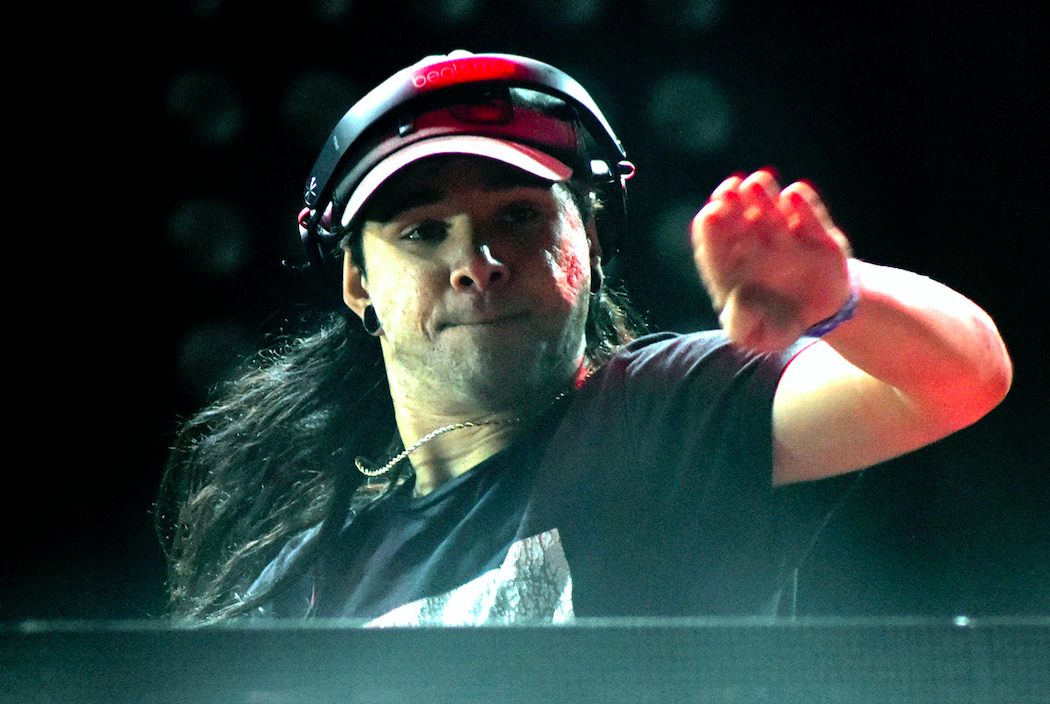 Notable Subgenres: Brostep, Luvstep, Thugstep
Notable Artists: Skream, Benga, Skrillex, Borgore, Coki, Mala, Nero, Flux Pavilion, Kode 9, Rusko, Bassnectar, Excision, Datsik, 12th Planet, Caspa, Joker
Notable Labels: DMZ, Tempa, Wheel & Deal, Dub Police
Contrary to popular belief, dubstep was not directly born from a love of dub music; it started as a darker, more experimental take on the 2-step sound that was running through London in the late 1990s. Clocking in at 140BPM, the early sound of dubstep was far from the aggressive tracks that are associated with the genre today. Early incarnations of dubstep are over a decade old, but the sound really started to grow in 2005, with DJs like John Peel and Mary Anne Hobbs helping bring the exciting new flavor to UK radio. Today, the sound is far from a London thing, and spent many years as the genre to many of today's EDM fans.
Drum & Bass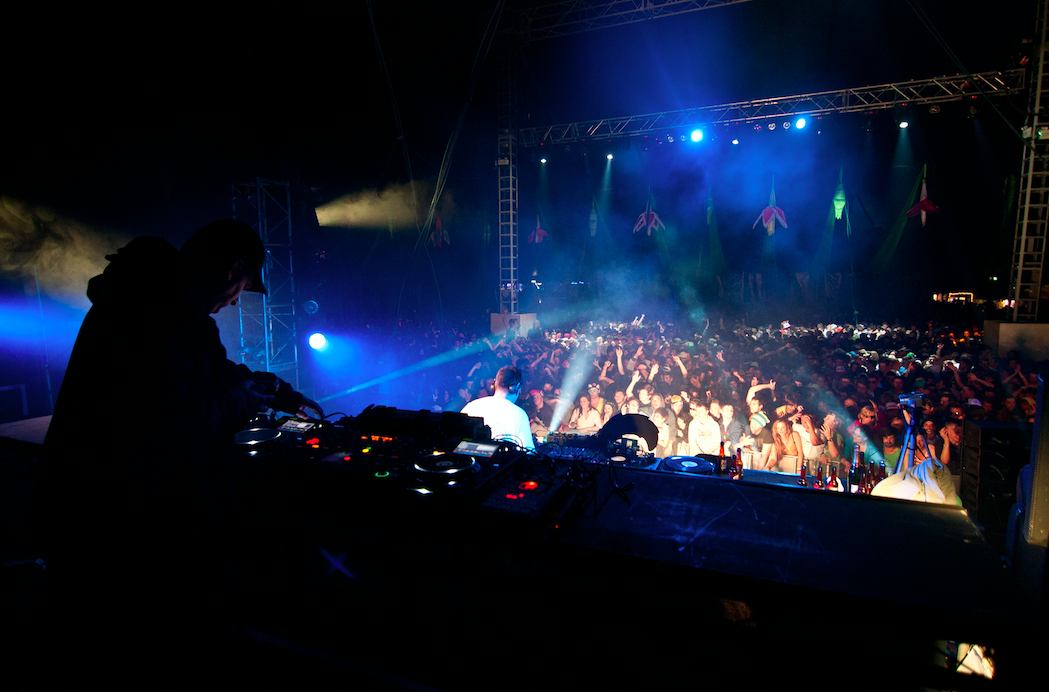 Notable Subgenres: Drumstep, Liquid Funk, Techstep, Neurofunk, Jump-Up
Notable Artists: Goldie, Ed Rush & Optical, Bad Company, Roni Size, Dillinja, London Elektricity, High Contrast, Andy C, Netsky, Pendulum, Noisia, Chase & Status, Sub Focus
Notable Labels: Metalheadz, Ram Records, Virus, Hospital Records
Drum & Bass might be one of the most intense, misunderstood sounds within the EDM scene. While its roots are in the hardcore rave scene of London in the early 1990s, it mutated into a darker, more sinister sound all to its own, gobbling up reggae/dancehall sub-bass with sped-up breakbeats. Clocking in at 160-180 BPMs, the obvious emphasis on the drum work and bassline gives dnb its name. Over the years, it has encompassed a number of sounds, with subgenres incorporating jazz, soul, hip-hop, and even other EDM styles like trance.
Garage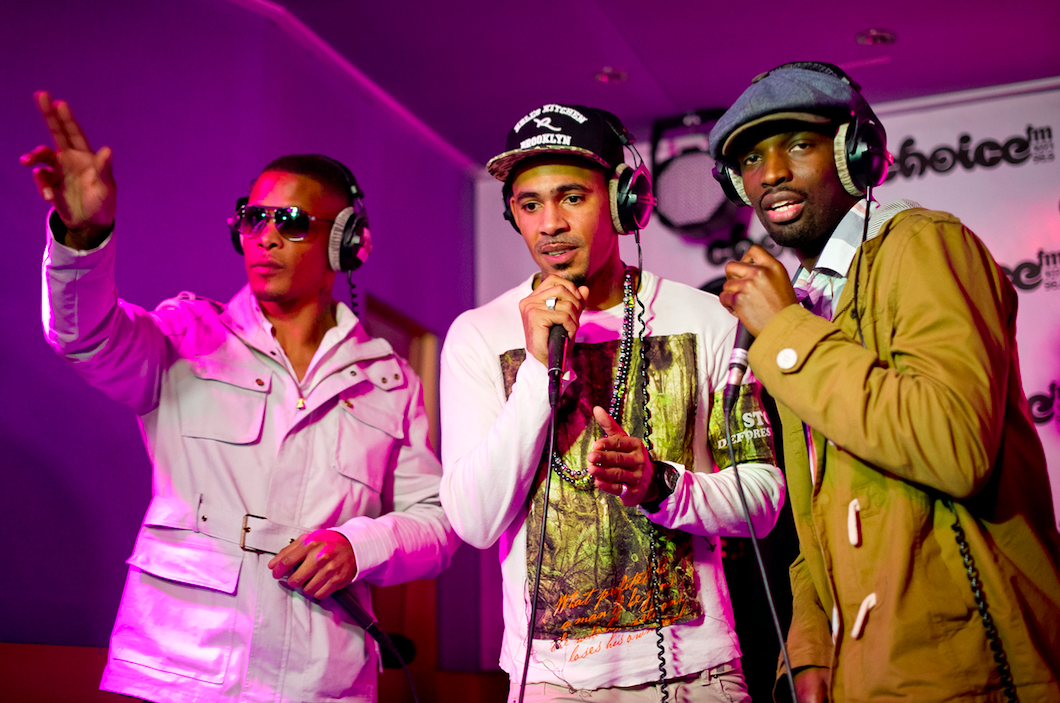 Notable Subgenres: UK Garage, Speed Garage, 2-Step, Bassline
Notable Artists: Todd Edwards, Artful Dodger, MJ Cole, So Solid Crew, The Streets
Notable Labels: Ice Cream Records
Garage was born from house music, but relied heavily on more time-shifting in the beats, as well as much more emphasis on vocal samples (literally grabbing phrases from lyrics as opposed to using an entire verse). While Todd Edwards was seen as the creator of this sound, it wasn't until the garage tracks were brought to the UK and played at a slightly faster tempo that the "UK garage" scene was born. The scene flourished in the UK, birthing sounds like speed garage, 2-step, bassline, and while the garage sound has seen its highs and lows, acts like Joy Orbison and Disclosure are putting their own spin on the sound today.
Grime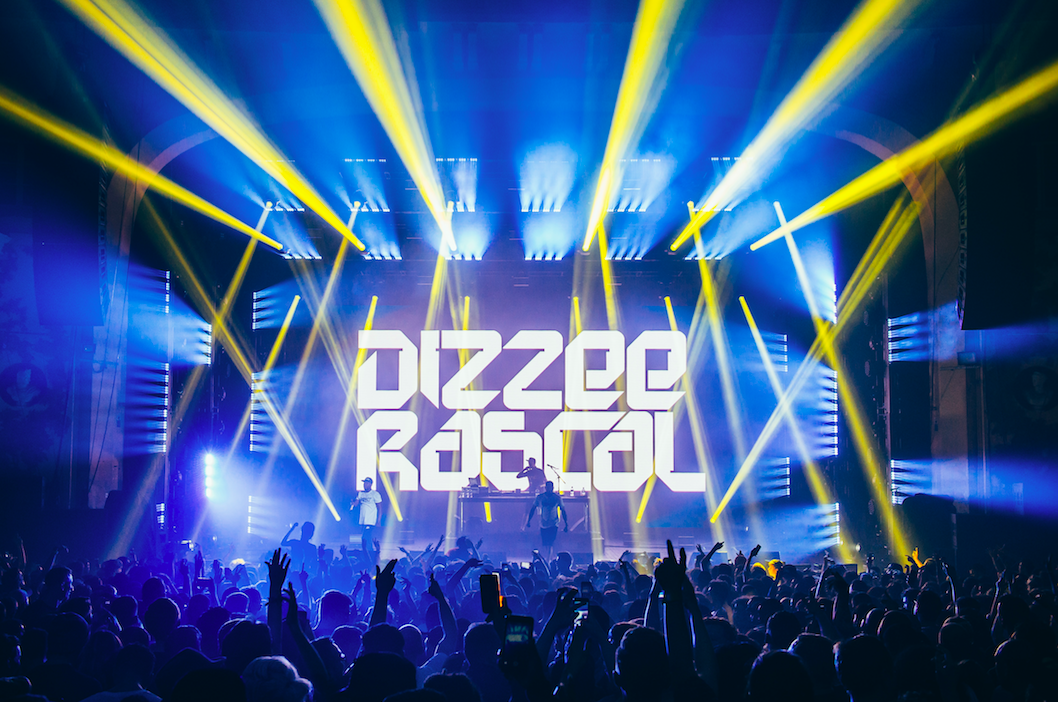 Notable Subgenres: 8-Bar
Notable Artists: Terror Danjah, Wiley, Tempa T, Dizzee Rascal, Kano
Notable Labels: Butterz, No Hats No Hoods
Grime, like drum & bass, is a genre born from a number of different sounds. You can trace parts of dnb, garage, hip-hop, and dancehall as influences, but the hyper take on the 140 BPM zone, packed with half-time beats at one moment into string-driven 4x4 kicks the next. Grime is also one of the genres that, while the producers are definitely important, features the MCs as the bigger stars. Grime has remained an underground phenomenon, even if acts like Dizzee Rascal and Kano have received mainstream love.
Trap
Notable Subgenres: n/a
Notable Artists: Heroes x Villains, CRNKN, Carnage, Mayhem, UZ, Flosstradamus, Baauer, RL Grime, Branchez, Brillz
Notable Labels: Mad Decent/Jeffree's, Fool's Gold
Trap, in an EDM sense, is the 808-heavy sound that dance music producers have been working within since early 2012. Many credit the production of hip-hop producers like Lex Luger and artists like Rick Ross and Waka Flocka as bringing a new acceptance to what had been for years a sound almost synonymous with southern rap artists like T.I. and Young Jeezy. EDM producers started applying the build-ups, drops, and breakdowns found within many dance music genres to this style of production, and created a monster. An obvious beginning to this scene was Flosstradamus' remix of "Original Don" by Major Lazer, complete with samples culled from the infamous Trap-A-Holics mixtape series, and the sound exploded, to the point where previously-unknown artists like Baauer (with a little help from a meme that spread like wildfire) were catapulted to the top of the Billboard Hot 100 earlier this year.
Hardstyle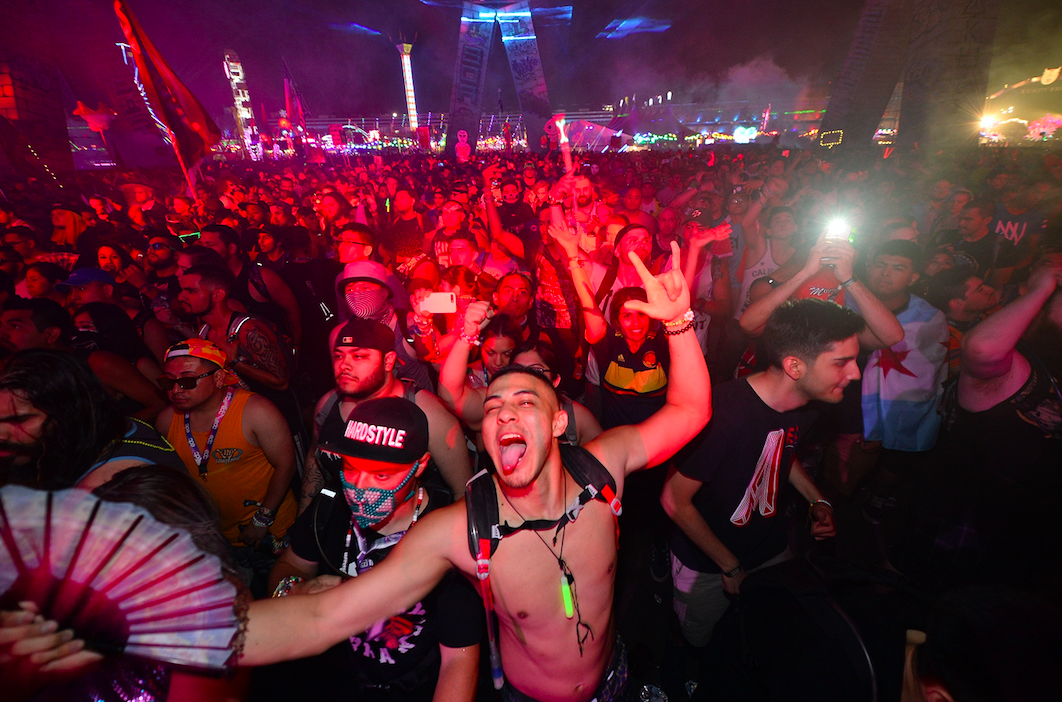 Notable Subgenres: Hard Trance, Hard Dance, Happy Hardcore
Notable Artists: Showtek, Headhunterz, Wildstylez, Angerfist, DJ Issac, Tuneboy, Psyko Punkz
Notable Labels: Scantraxx, Fusion
The hardstyle of today is typified by tracks around 150BPM that are heavy on the distorted kicks thrown under insanely catchy melodies. Europeans have loved the sound, as it has roots in gabber and old hardcore styles, but its slowly sweeping into the American EDM scene, with Insomniac starting a special hard dance division to satisfy the demand.
Moombahton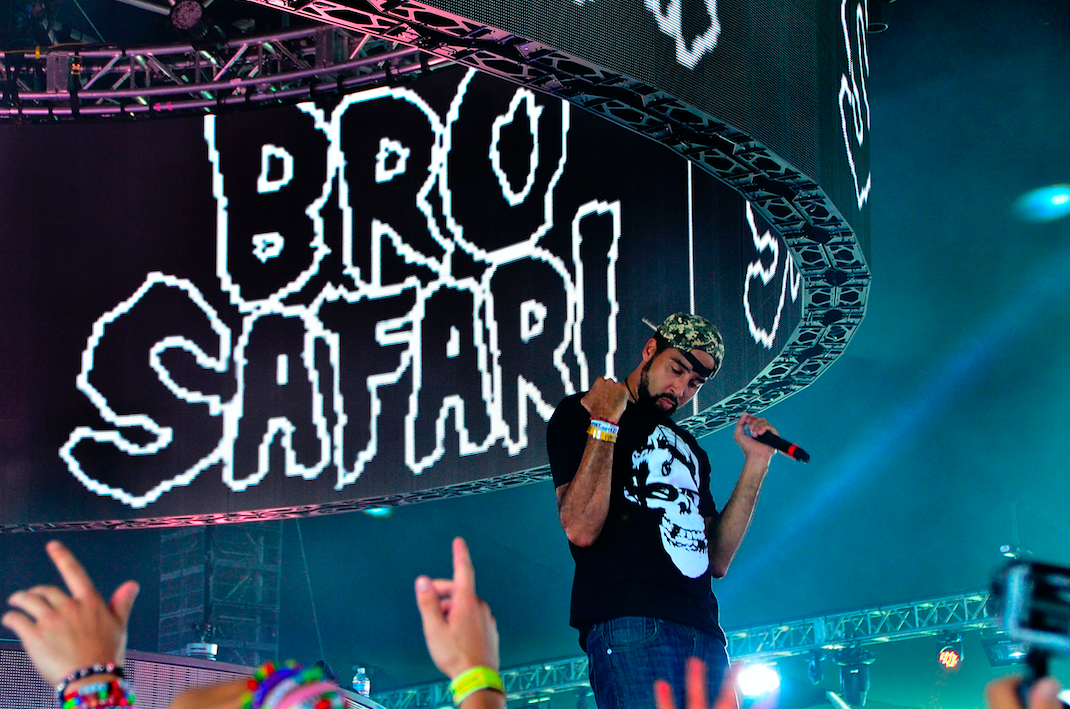 Notable Subgenres: Moombahsoul, Moombahcore
Notable Artists: Munchi, Dave Nada, Sabo, Bro Safari, ETC!ETC!, David Heartbreak, Sazon Booya, Dillon Francis, Tittsworth
Notable Labels: Mad Decent/Jeffree's Rot10, T&A Records
There aren't too many genres that are born by pitching an Afrojack remix to transition into reggaeton, but that's exactly what Dave Nada did. Once like-minded producers caught wind of this 110BPM phenomenon, the floodgates opened up, and the genre exploded in 2010.
Juke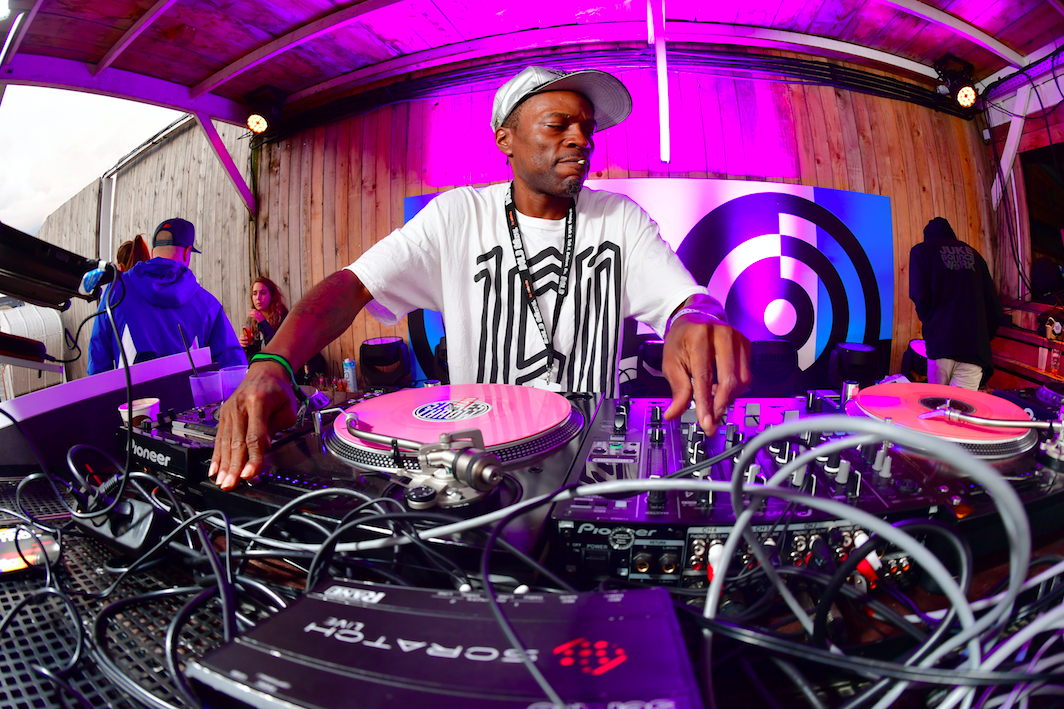 Notable Subgenres: Footwork
Notable Artists: DJ Rashad, Traxman, DJ Spinn, Gant-Man, Dude 'N Nem
Notable Labels: Planet Mu
Juke house was born in Chicago; the style is a faster variant on ghetto house, topping off around 150-160BPMs. The key to juke house (and footwork) was in the drums: you've got a fast tempo, but thumping kicks and snapping snares can come out of nowhere, alternating between cracking on the beat or jutting out at random intervals. Mike Paradinas' Planet Mu imprint released a number of critically-acclaimed compilations showcasing artists from the juke and footwork scenes, while the UK has started to work within the parameters of juke (primarily producers that were already fond of the 160BPM-zone of jungle).
Breakbeat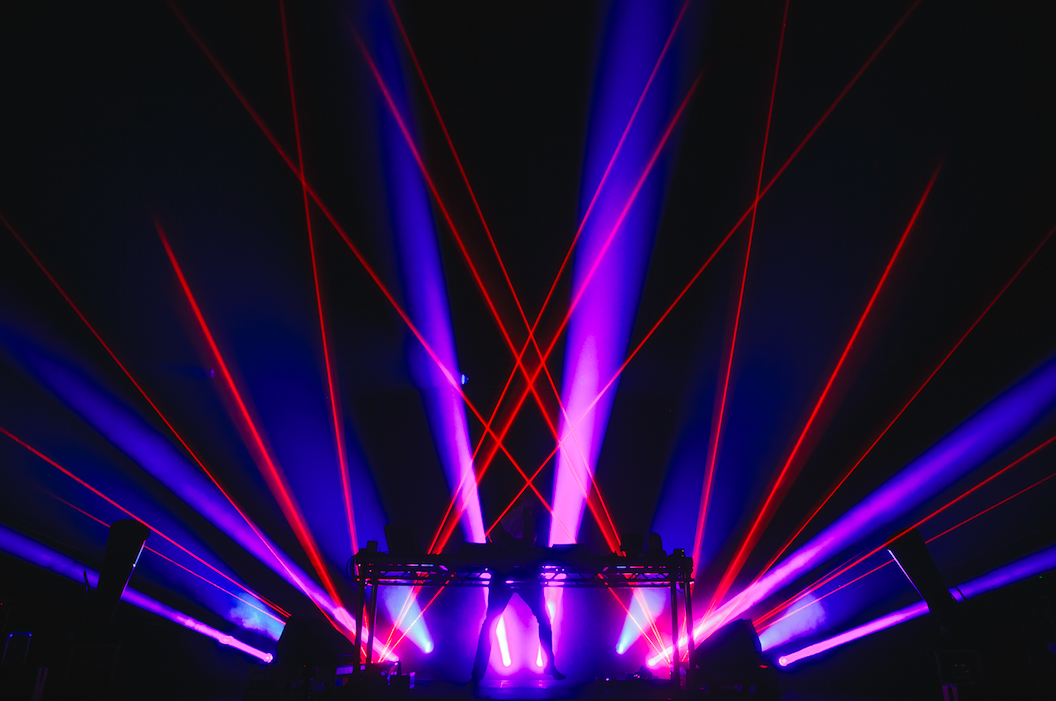 Notable Subgenres: Breaks, Florida Breaks, Big Beat
Notable Artists: Hybrid, Fatboy Slim, Chemical Brothers, DJ Icey
Notable Labels:
You have to love how the idea of "breakbeats," the isolated parts of classic funk and soul records that b-boys would dance to, started being used in a number of genres, including jungle and hardcore, to the point where an entire genre circulated around these beats was spawned. Acts like the Chemical Brothers and Fatboy Slim turned their devotion to these beats and used them as the backbone of their sounds, finding the perfect sounds and creating their own tracks - gaining a huge following during the "electronica" wave of the mid to late 1990s. These days, DJs like Annie Nightingale have brought the breaks/breakbeat sound back, and while its not asprevalentas it was, it has a huge fanbase underground.
Downtempo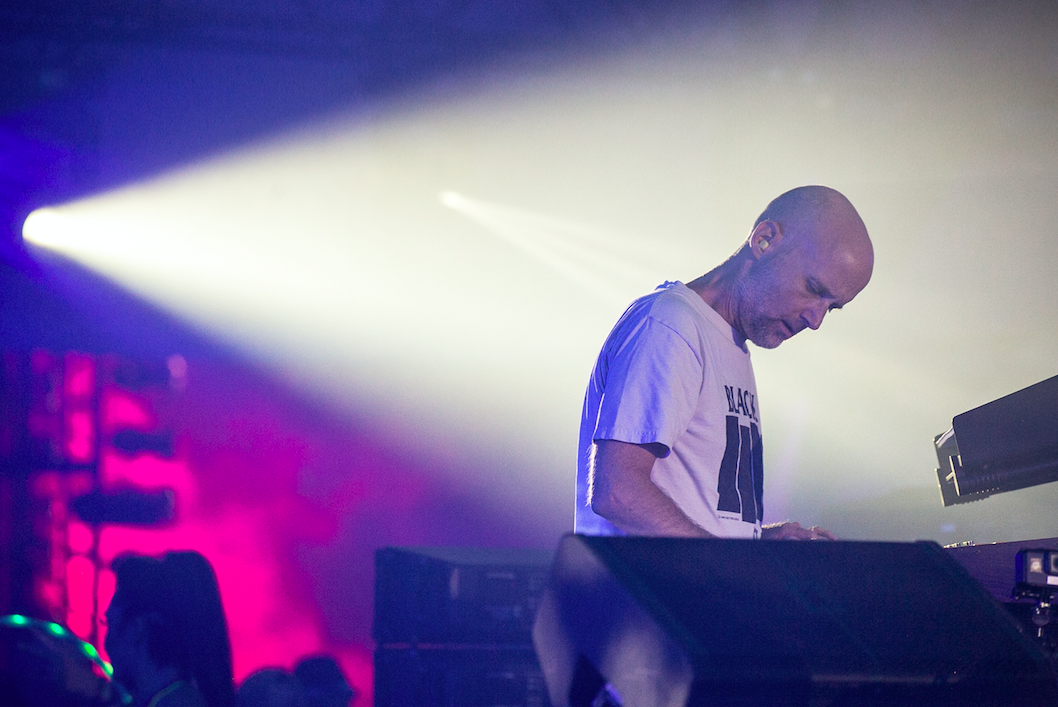 Notable Subgenres: Chillout, Lounge
Notable Artists: Moby, Kruder & Dorfmeister, Nightmares on Wax, Boards of Canada
Notable Labels: Warp
Raves were famous for having "chillout" areas, where you could escape the hard-hitting beats of the various rooms and just relax. You needed music to accompany those spots, and while ambient was always good mood music, people still needed grooves. The slower paced tracks, still steeped in dance music, were perfect soundtracks for these spots, and became a slick genre all its own. It carried the same aesthetic that EDM did, but at a slower, calmer pace.
Electronic Dance MusicDanceDo Androids DanceEdmFeatures